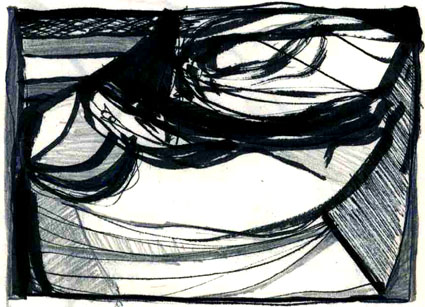 Ink Drawing01. 1998.
Ink and pencil on paper, 2.75x7'"(7x10cm)

This is a very small drawing. I often draw many many drawings like this on my skechbook autmatically. And, now, I am also drawing people and landcape on my sketchbook. I show one example in design and illust section on this web site.